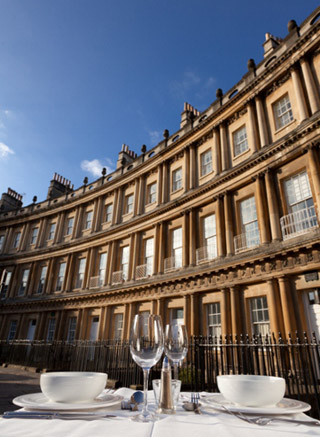 Local Restaurants in Bath
Individual, welcoming & just a little bit different.
The Bath Restaurant Association –   Welcome, you have just found a collection of some of the very best, go to, individual restaurants in Bath.
All our listed restaurants are Bath based, the owners might be there to meet and greet you or they could be cooking up a storm in the kitchen. They all share the same passion, delivering great food and hospitality in their own unique style.
Bath is famous for water old and new, Jane Austen and a lively program of festivals.
What is less well known is the really exciting local food scene, this guide puts it right at your fingertips!
Our city benefits from a great geographical foodie location, dipping into Somerset and Wiltshire for field and farm produce and down to Devon and Cornwall for amazing fresh fish and a multitude of artisan producers supplying the ingredients for really great menus.
This listing is like a friend giving you their top tips for great restaurants when you visit a new city, there are no chains here, just passionate restaurateur's who want you to know where to find them.
Explore this guide, find something new, test your tastebuds and enjoy the best food and service in Bath from local, independent restaurants.
If you find a new favourite let us know and we can add it to our list, eat well, enjoy life and support local.
See our full list of restaurants that can be tailored to your tastes →
Jonathan Overton
Chairman of Bath Restaurant Association, passionate foodie and owner of Sally Lunn's Historic Eating House & Museum
Tweet us   @BathFoodies