Restaurants run by owners who really care
Welcome to our city. The owners of the restaurants represented in this guide are all members of the Association of Bath Restaurants. We are all individuals who care about our businesses and know that our long-term success will only come from delighting our customers. We will all seek to delight you in different ways with different cuisines and styles, but what we have in common is that we all care passionately.
Jon Overton
Chairman, Association of Bath Restaurants & Proprietor, Sally Lunn's Historic Eating House & Museum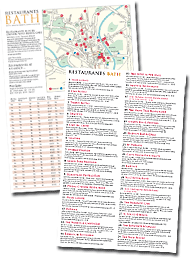 Download our printable guide to restaurants in Bath. Click here...