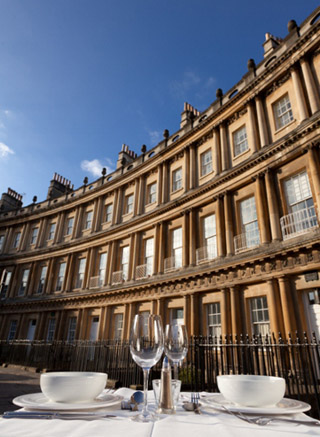 Local Restaurants in Bath
Run By Owners Who Really Care
This website is different – there is no advertising: The owners of the restaurants on this website are all members of the Association of Bath Restaurants. We are all individuals who care about our businesses and know that our long-term success will only come from delighting customers. We will all seek to delight you with different cuisines and service, but we all care passionately – our family's livelihood depends on us.
Bath is a city of individuality. Unlike any other English city.
When you visit our beautiful city, please express your own individuality and support a local restaurant. It will be unique, memorable and a different experience from a private equity owned chain restaurant 'designed for everyone'.
So take care selecting your restaurant: one individual's favourite could be another's let down: The very reason why Trip Advisor is often so misleading for restaurants. Our aim with this website is to introduce you to somewhere wonderful to eat that will make your visit to Bath an individual one.
Please support us and the individuality that makes Bath such an exceptional place.
Thank you – See our full list of restaurants that can be tailored to your tastes →
Jonathan Overton
Chairman, Association of Bath Restaurants & Proprietor, Sally Lunn's Historic Eating House & Museum